Father's Day gift ideas for even the most awkward Dads, Grandads or other men in your life
Get set for Father's Day 2023 with our pick of gift ideas that should suit most budgets and needs
Father's Day 2023 is fast approaching and the usual gifts of slippers, socks and mug might not cut it this year. Particularly if you're in the market for Father's Day gifts for awkward Dads! Not to mention the fact we think everyone deserves to be treated a little more special after the year we've all had! 
Below we've rounded up a number of ways to wish the men in your life a Happy Father's Day. We hope there is something here for your Dad, step-dad, grandad and even loved ones that you see as a Father figure but if you're still stumped, contact us!
We offer a free gift-finding service for special occasions and a member of our team will do all the legwork and even find you the best deals on your chosen options! 
FURTHER READING: Struggling for Father's Day gift ideas? Let us help! Our team of personal online shoppers are here
When's Father's Day 2023?
First things first, you may be wondering when is Father's Day 2023 and this whole article may have come as a surprise…Father's Day 2023 is on 18 June this year.
It always falls on the third Sunday of June because that is when the first event is reported to have taken place in the US, in 1910. It is suggested that a woman called Sonora Smart Dodd, inspired by the American Mother's Day celebrations, thought to plan a day to honour fathers. However, Father's Day in the UK is only said to have been celebrated since "sometime after the Second World War, not without opposition".
Other people suggest that the idea of Father's Day comes from some branches of paganism that see the Sun as the "father of the universe". Since the summer solstice occurs around the same time of year as Father's Day, there is sometimes a link made between the two.
Best Father's Day Gifts for Awkward Dads
Below we've highlighted some of the best Father's Day Gifts for awkward Dads that sit in the realm of self-care and grooming. We've also included a number of Father's Day gift ideas that are outside of this remit, but which we think may offer something a little different.
1. GlossyBox Grooming Kit
£30 | Buy now
Glossybox
This is our pick of the bunch when it comes to buying Father's Day gifts for awkward Dads! If you know someone who likes to look after themselves – or you think they should be – then this is the grooming kit for them.
Inside this box are 11 skin, hair, and fragrance products including the Elemis Deep Cleanse Facial Wash, Starskin Hydrating Face Mask, Ameliorate Nourishing Body Wash and more.
This grooming kit allows you to give smellies as a gift without it being from run-of-the-mill brands.
We wouldn't wait around for this, though. It's a limited edition box and if previous versions are anything to go by, this will sell out quickly! 
Buy now from Glossybox
2. Cameo mirror
£129 | Buy now from ANDEN
ANDEN
ANDEN is a superb London-based company that was set up to bring "high-class, considered design to everyday accessories" through the use of traditional woodworking techniques.
The Cameo mirror is a simple vanity mirror made with a two-piece timber design that uses a ball and socket joint instead of any regular fastenings. This means the mirror rotates 360-degrees with ease and can be adjusted to the perfect angle.
It's available in oiled beech with a golden colour, or with a matte-black ebonised finish. Each mirror is turned and finished by hand in the UK using the finest in eco-friendly oils and is made from sustainable materials. Enough to suit even the most discerning of Father's Day gift recipients.
Buy now from ANDEN
3. Lookfantastic Father's Day Edit
£55 | Buy now
Lookfantastic
Like the Glossybox Grooming kit, which features in our best subscription boxes for men guide, the Lookfantastic Father's Day Edit contains 12 grooming products, eight of which are full-size, worth more than £141.
This includes:
Elemis Deep Cleansing Facial Wash 150ml – worth £26 (full-size)

Rituals Homme Shave Cream 70ml – worth £9.50 (full-size)

Aromatherapy Associates De-Stress Muscle Gel 150ml – worth £36 (full-size)

Heath Revitalising Eye Serum 15ml – worth £14 (full-size)

Hanz de Fuko Claymation Clay Wax 7ml – worth £4

Hawkins & Brimble Luxury Soap Bar – worth £6 (full-size)

WetBrush Original Detangler Hair Brush – Classic Black – worth £12 (full-size)

Sun Bum CocoBalm Lip Balm – Ocean Mint 4.25g – worth £4.79 (full-size)

Versace Eros Eau de Parfum 5ml – worth £7.66 (deluxe size)

Montblanc Explorer Platinum Eau de Parfum 4.5ml (deluxe size)

Bulldog Original Bamboo Razor – worth £12 (full-size)
You'll then get either a Molton Brown Coastal Cypress & Sea Fennel Bath and Shower Gel OR the Molton Brown Vetiver & Grapefruit Bath and Shower Gel, as well as a voucher for 20% off Bulldog Original Blades or Sensitive Blades.
4. Jack Black The Clean Combo
£11.50 | Buy now from Amazon
Jack Black
In this Jack Black "Daily Shave" kit, you get a face cleanser, beard lube and post-shave cooling gel. 
The Pure Clean Daily Facial Cleanser contains aloe vera to soothe the skin, and sage to energise the skin ahead of shaving.
While the Beard Lube, and Post-Shave Cooling Gel help prepare the skin before and after shaving, to minimise irritation and help soften the skin, reducing the chances of it being nicked or cut.
5. Braun Beard Trimmer BT3221
£19.99 | Buy now from Amazon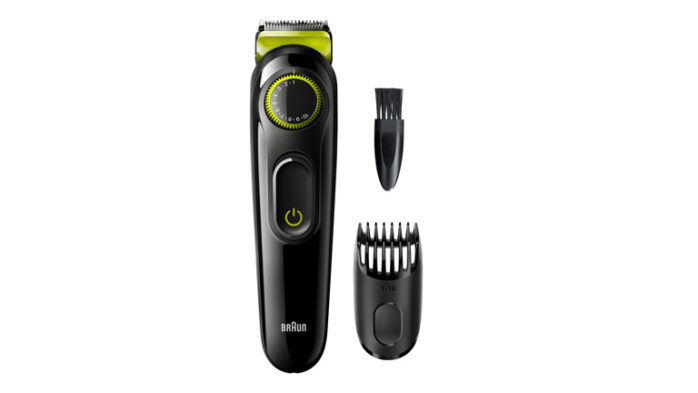 Braun
Grooming gifts are a winner and this men's beard trimmer and hair clipper from Braun will go down a treat.
It's ideal for short to medium-length beards and hairstyles and has a 20-length setting for whatever style your Dad or Father's Day recipient prefers. The clippers can also be used on the beard and hair.
This beard trimmer is rechargeable and the battery lasts up to 50 minutes with a 10-hour recharge. Thanks to its ergonomic design, it has a comfortable grip and reviews have celebrated the fact it doesn't pull, tug or irritate the skin.
FURTHER READING: Best hair trimmer for men 
6. Ringana FRESH Skin Care Set For Men
£80.51 | Buy now from Ringana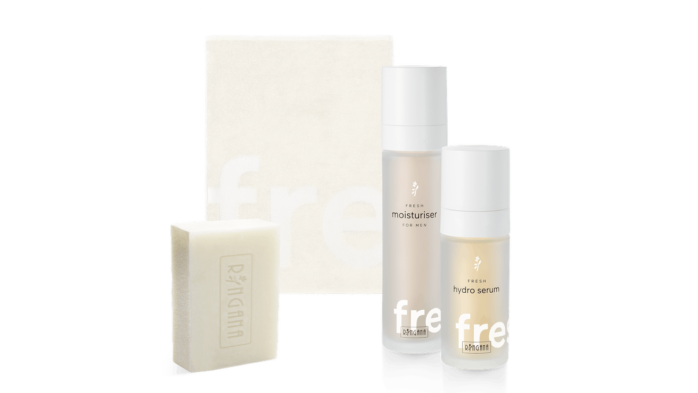 Ringana
Ringana's philosophy is all about fresh, effective products. It has an ethical friendliness in protecting the environment and is focused on using only the most sustainable materials. This kit is a bit more on the pricey side but it comes with everything your Father's Day gift recipient could want, from cleansing soap, to serum and moisturiser. 
Research has found that men opt to use shower gel as a face wash and this is a big no-no. Shower gel can be harsh on the skin and can easily trigger sensitive skin. Using the face soap in this Ringana gift set is more gentle and helps keep skin balanced.
The serum in this skincare set helps keep wrinkles at bay, while the moisturiser is packed with goodness to keep stressed skin calm and nourished. We highly recommend this simple but very effective skincare set from the pride in Europe's skincare crown. 
FURTHER READING: Men's skincare routine: Which men's grooming products do you *actually* need?
7. Oral B Genius X Black Electric Toothbrush with Travel Case
£100 | Buy now from Boots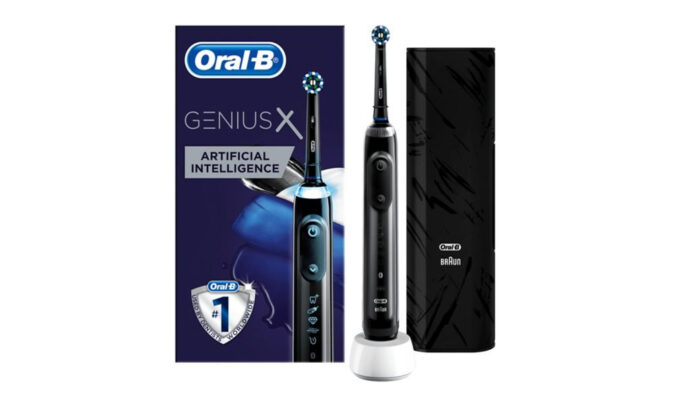 Oral B
Grooming shouldn't stop at your hair and face. Dental care is super important and, while it might not seem like the most glamorous of gifts, you can't go wrong with an electric toothbrush (we've asked for one on previous birthdays so we know they're popular…!)
Especially an electric toothbrush that is on offer for £100, down from £340.
Through the use of AI, this Oral B electronic toothbrush can help track how well your Father's Day recipient brushes their teeth and can teach them to do better. With the help of the Oral B app, it will improve their teeth brushing habits.
We love the pressure control that tells you if you're brushing too hard on your gums and to help you manage this, the Oral B Genius X Black has three brushing modes making it ideal for sensitive teeth. It comes with a travel case that is very compact and easy to store in a suitcase or overnight bag which elevates this from just a toothbrush to being a nice gift.
Alternative Father's Day gift ideas
The products we've picked below aren't grooming related, but having been asked for similar by men in our lives, we know they're the kinds of gifts that are sought after!
1. Final Touch Conundrum Wine Decanter
£24 | Buy now from Amazon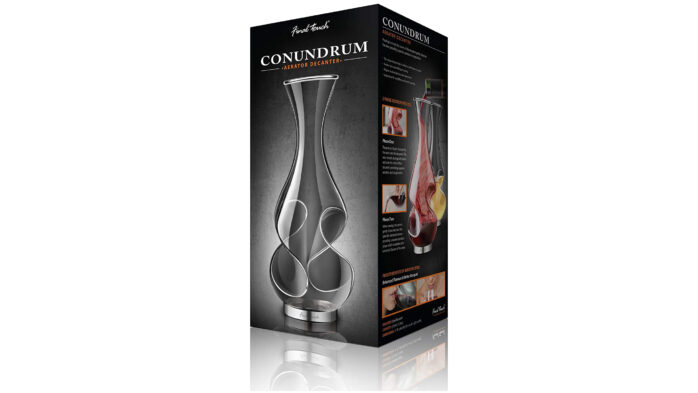 Final Touch
Is your Father's Day gift recipient a lover of wine? This unique design helps to enhance the flavour and aroma of the wine.
Having a stainless steel base makes it sturdy. We love the design of the decanter and how the twist of the base makes it easy to pour wine, it also has a large spout for easy filling and smoother pouring. This also takes a half-bottle of 375ml of wine.
2. Gousto monthly recipe subscription box
From £31.75 a month | Buy now from Gousto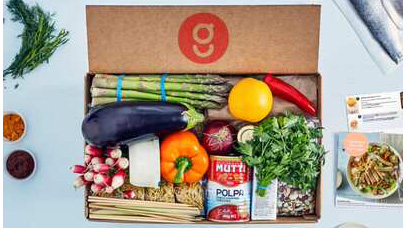 Gousto
Since lockdown, home cooking has been a newfound love for many out there. This is the perfect gift for the Father's Day recipient that may not have done much cooking at home before but now has a taste for flavour! Alternatively, you and your father figure can create great dishes together as a family bonding event. 
Gousto makes things so easy to cook, each box contains all the ingredients and recipe cards with step-by-step instructions. All produce is sourced in the UK and you can choose meat, fish and vegetarian dishes. Gousto has a family box that creates tasty meals for two adults and 2-3 children that you get to pick what's in each box. Subscriptions can be stopped at any time.
3. Glacio Ice Cube Trays 
£14.99 | Buy now from Amazon
Glacio
Got a whiskey or brandy lover in your family? This set of ice cube trays is a great Father's Day gift. The moulds are designed to make large square ice cubes or large sphere ice balls.
Each mould creates six ice shapes and they are made from silicone meaning it's super easy to pop out the ice moulds. Even if your Father's Day recipient isn't a spirit drinker, these cubes would be great for making ice-cold drinks like iced coffees.
MORE LIKE THIS
Subscribe to the MBman newsletter to stay updated